Equity Put/Call Ratio Near Multi-Year High
By, Simon Maierhofer
Monday August 10, 2015
On Friday, the equity put/call ratio rose to the second highest reading in years. This means that option traders are loading up on put protection, an indication of unusual fear (consider that the S&P 500 is within two percent of its all-time high).
Sunday's (August 9) Profit Radar Report update featured the chart below and stated the following:
"The S&P 500 is in the middle of its trading range, just above the 200-day SMA. The equity put/call ratio (5-day SMA) is near one of the highest readings in years (0.78). This has lead to gains, or at minimum limited down side in the past. Based on sentiment (in particular the equity put/call ratio), it is hard to believe that stocks will drop hard. A bounce is more likely."
If you enjoy quality, hand-crafted research, >> Sign up for the FREE iSPYETF Newsletter
Another measure of investor sentiment is discussed here: Retail Investors Scared of Market Selloff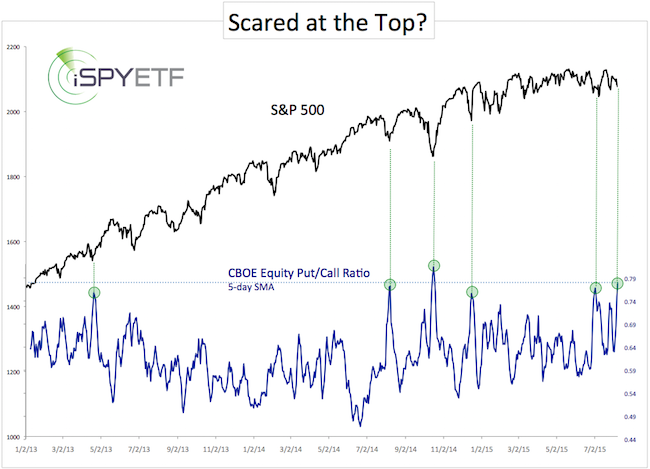 Simon Maierhofer is the publisher of the Profit Radar Report. The Profit Radar Report presents complex market analysis (S&P 500, Dow Jones, gold, silver, euro and bonds) in an easy format. Technical analysis, sentiment indicators, seasonal patterns and common sense are all wrapped up into two or more easy-to-read weekly updates. All Profit Radar Report recommendations resulted in a 59.51% net gain in 2013 and 17.59% in 2014.
Follow Simon on Twitter @ iSPYETF or sign up for the FREE iSPYETF Newsletter to get actionable ETF trade ideas delivered for free.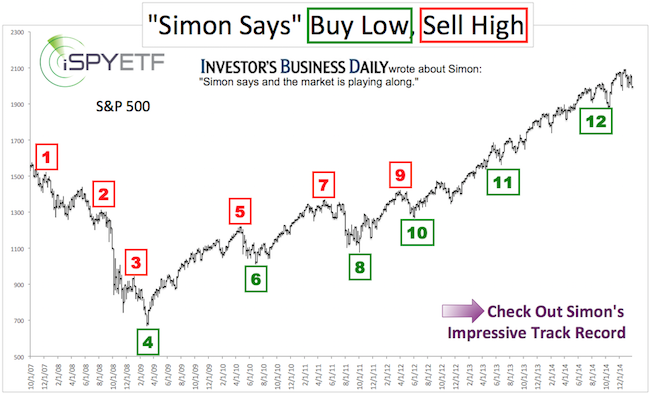 If you enjoy quality, hand-crafted research, >> Sign up for the FREE iSPYETF Newsletter