A personal message from Simon Maierhofer, Founder of iSPYETF:
Thanks to the folks at Investor's Business Daily who paid a huge compliment when they observed that: "Simon says and the market is playing along."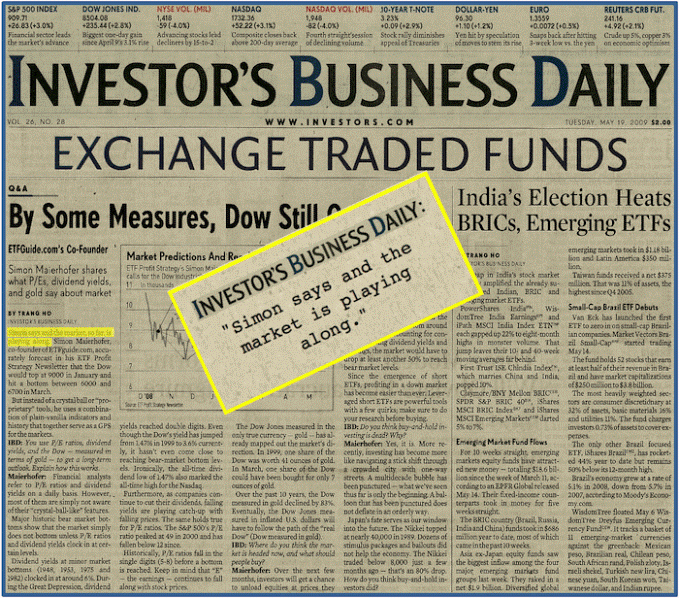 I wish it really worked that way, but the truth is, the market speaks and Simon listens. It is hard work figuring out what the market is "saying", but being tuned in to the market's hidden yet discernable signals has resulted in some pretty amazing buy/sell opportunities.
Upon request of our subscribers, the Profit Radar Report started performance tracking on July 11, 2013.
Since then, Profit Radar Report trading recommendations have outperformed the S&P 500 every year (on average, the Profit Radar Report recommends about 25 trades per year).
The table below compares the S&P 500 performance against the net gain of Profit Radar Report trades:

>> Find out more about profit strategies used to identify buy/sell signals
>> Sign up for the Profit Radar Report
The chart below shows an abbreviated history of my past observations and recommendations: