Question: I thought you were crazy when you predicted oil prices falling into the $20 range. Is oil done crashing since it hit your down side target? - Melinda - Phoenix, AZ
Answer: It should be, at least shorter term.
I didn't think oil would fall into my down side target that quickly, but below is the projection that's been our roadmap ever since first published in the June 20, 2018 Profit Radar Report.
Barron's rates iSPYETF as "trader with a good track record" and Investor's Business Daily says: "When Simon says, the market listens." Find out why Barron's and IBD endorse Simon Maierhofer's Profit Radar Report.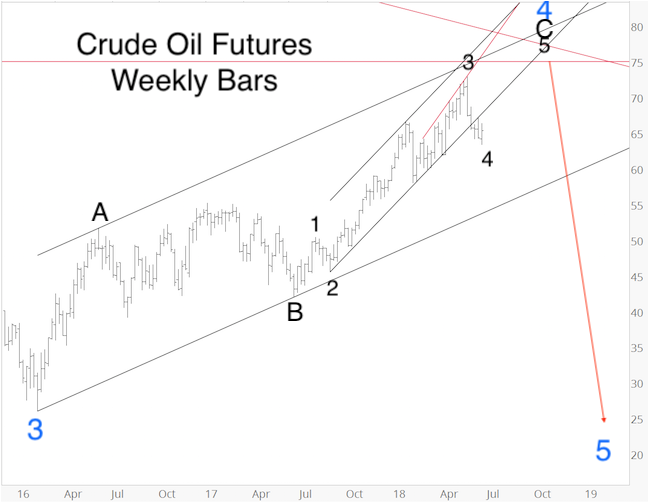 On the way down, the biggest bounces happened in response to news events (drone attack on Saudi oil facilities on September 16, 2019 and assassination of Iranian military leader on January 3, 2020), but the January 5 PRR brought out that:
"Turmoil in the middle east caused a significant spike. More often than not, news-based moves are not 'true' moves. The latest example was the September 13 drone attack on a Saudi oil facility (red arrow). We will consider adding to our short position in crude oil futures or United States Oil Fund (USO)."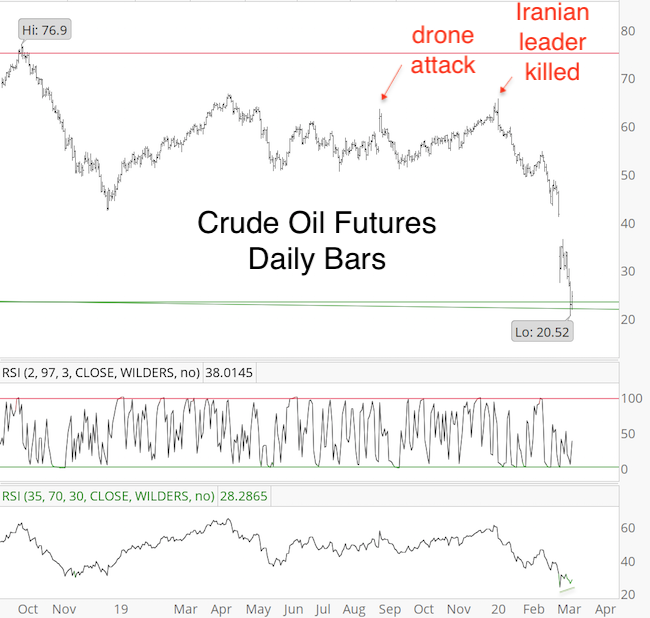 The quarterly chart going back to 1985 shows a support shelf at 22-23. As long as this support holds, odds of a bounce are good.
If you enjoy quality, hand-crafted research, sign up for the FREE iSPYETF e-newsletter & market outlook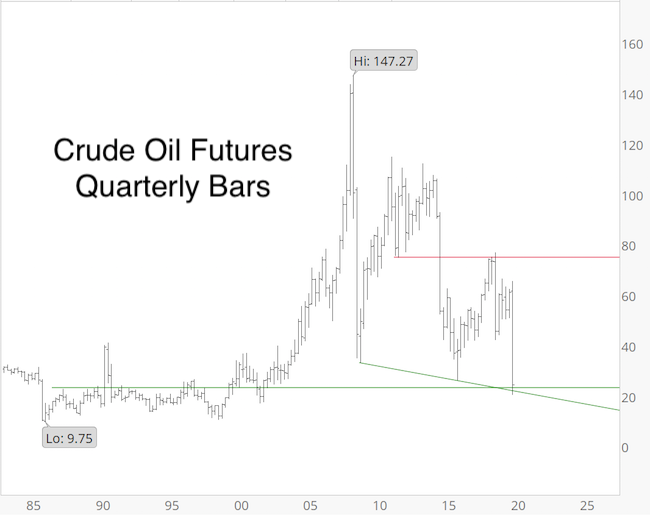 Continued updates, projections, buy/sell recommendations are available via the Profit Radar Report.
Simon Maierhofer is the founder of iSPYETF and the publisher of the Profit Radar Report. Barron's rated iSPYETF as a "trader with a good track record" (click here for Barron's evaluation of the Profit Radar Report). The Profit Radar Report presents complex market analysis (S&P 500, Dow Jones, gold, silver, euro and bonds) in an easy format. Technical analysis, sentiment indicators, seasonal patterns and common sense are all wrapped up into two or more easy-to-read weekly updates. All Profit Radar Report recommendations resulted in a 59.51% net gain in 2013, 17.59% in 2014, 24.52% in 2015, 52.26% in 2016, and 23.39% in 2017.
Follow Simon on Twitter @ iSPYETF or sign up for the FREE iSPYETF e-Newsletter to get actionable ETF trade ideas delivered for free.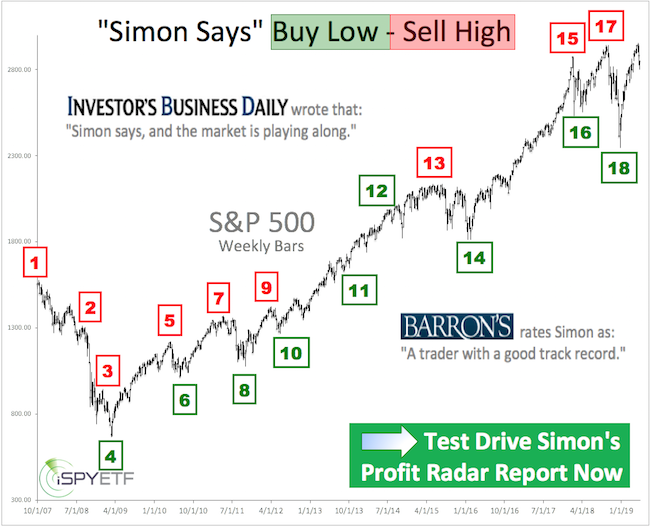 If you enjoy quality, hand-crafted research, >> sign up for the FREE iSPYETF e-newsletter & market outlook