About Us
About iSPYETF and the Profit Radar Report
Like radar, iSPYETF and the Profit Radar Report scouts various markets to detect profit opportunities and pick up major warning signals (such as in September 2008, April 2010, May 2011 and May 2012). Markets on the radar include the S&P, DJIA, Nasdaq, Russell 2000, gold, silver, euro, dollar, Treasuries and at times, international and sector indexes.
What is profit opportunity? A profit opportunity can be on the long or short side and needs to meet at least one (the more the better) of the following qualifications:
A low-risk entry price with limited and well defined risk
A favorable risk/reward ratio
A high probability of being right
That sounds simple enough, but is it too simple to be true? Not if you stick to the rules and focus on the quality (rather than the quantity) of trading setups. The goal is not to trade as much as possible but to identify trades that pay off.
To learn about some of the strategies used to identify low risk, high probability opportunities go to the Profit Strategies section.
About Simon Maierhofer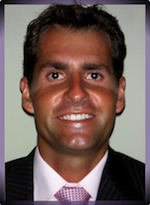 Simon Maierhofer, founder of iSPYETF, is a self-taught entrepreneur and market forecaster. His fascination with financial markets motivated him to pursue a three-year apprenticeship in a well-known German bank. After receiving his banking degree with honors in 1996, Simon moved from a small village near Munich, Germany to San Diego, CA.

In the early 2000s when ETFs were still in their infancy, Simon co-founded ETFguide where he launched the ETF Profit Strategy Newsletter in 2008. His approach of simplifying complex concepts into easy-to-understand analysis attracted nearly 10,000 paying subscribers in just a few years.

In 2012 Simon left ETFguide and founded iSPYETF and the Profit Radar Report to more freely pursue his passion of market forecasting.

Simon has personally appeared on CNBC, FOX News, Channel 8 and his opinions have been published in the Wall Street Journal, Investors Business Daily, USA Today, Nasdaq.com, Schwab.com, Scottrade.com, Yahoo Finance!, Google Finance, and other outlets.

When Simon isn't hawking charts and financial markets, you'll find him on the tennis court or on the beach, spending time with his lovely wife, family,and friends.